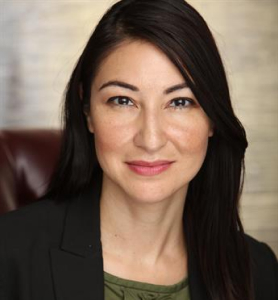 Being involved in drug offenses in Irvine, California is no laughing matter. There are serious implications that can come from a drug arrest or drug charge, including trafficking, manufacturing, possession of drugs or drug paraphernalia, or distribution of controlled substances.
If you are confronted with drug crime charges or have been arrested on a drug charge, you need a seasoned attorney who can help secure your rights and aid you in obtaining the best possible outcome for your case. There's a lot involved when dealing with drug charges, and your future is at stake. Here's what you need to know.
Secure Legal Representation From an Irvine Drug Crimes Lawyer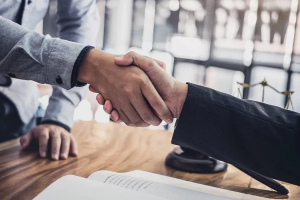 When you choose The Law Offices of Frances Prizzia, you will get professional, personal representation from signing with us until your case is over. When you are facing drug crime charges, you can count on us.
Initial Case Assessment and Legal Advice – When you come in for your free initial case assessment, a member of our legal team will examine and assess your case and provide guidance for the next steps, which include building a rock-solid defense strategy.
Building a Strong Defense Strategy – A strong defense is decisive in ensuring the best possible outcome for your case. To do this, we'll gather evidence and review the various elements of your case. This will enable us to ascertain the most suitable direction to take.
Negotiating Plea Bargains – When a plea bargain is on the table, we'll step up and negotiate for you according to your wishes. If you aren't sure, we'll give you legal advice you can trust that has your best interest at heart.
Representing Clients in Court – When it is time to appear in court and stand before the judge in your case, we'll be beside you, representing you and ensuring your rights are protected. We'll be there whether it's your arraignment, trial, or something else.
Appellate Representation – When you need to appeal, we are there to help facilitate it. We'll walk you through each step and represent you when it's time to go to court.
Understanding Irvine's Laws on Drug Crimes
The California Health and Safety Code, Sections 11377-11382.2, outlines drug offenses in the state, including controlled substances, possession, manufacturing, and drug trafficking, and provides the penalties for those crimes.
As the country has come to accept the legalization of marijuana, the state has amended laws to reflect these shifts in ideology and new regulations. The law is clear regarding possession and use as well as purchasing and selling the drug.
As for other drugs like opioids and other controlled substances, California drug laws provide specific information and guidance regarding use and possession. While the state may be laid back and supportive of free expression, its laws do draw some lines for drug-related activities.
Common Drug Crime Charges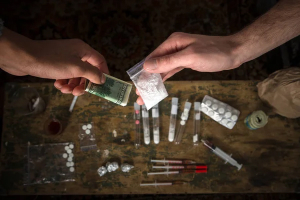 Irvine drug crime is on the radar of lawmakers and law enforcement, just as it is for the rest of the country. There are several key categories.
Possession
Drug possession charges can be quite serious. Under California law, possession of a controlled substance is a felony, as are several illegal drugs. However, some drugs carry a misdemeanor offense for possession.
Trafficking and Distribution
In California, transporting or distributing drugs is a felony offense. It carries serious penalties, including 3 to 8 years of jail time and a maximum fine of $20,000.
Manufacturing and Cultivation
The manufacturing of drugs in California is a felony offense. It carries a penalty of up to seven years of jail time and a maximum fine of $50,000.
Prescription Drug Offenses
Prescription drugs are classified as controlled substances, the same as heroin, cocaine, or methamphetamine. California law is tough on individuals who unlawfully possess, manufacture, traffic, distribute, or possess drugs for sale. A conviction can carry a three-year prison sentence or a year in county jail.
Aggravating Factors for Drug Charges
If a drug crime has an aggravating factor, it could incur additional penalties. This could include a felony charge which carries harsher punishments. The aggravating factors that cause this are:
The crime was carried out within 1,000 feet of a drug-free zone (arcades, public swimming pools, youth centers, colleges, playgrounds, and schools) – committing a drug crime in these zones can double the maximum punishment that the law allows.
The accused was in possession of a firearm during the commission of the crime, and it was physically on his person.
Gang-related activity.
A minor was present at some point during the commission of the crime.
Potential Penalties for Drug Crimes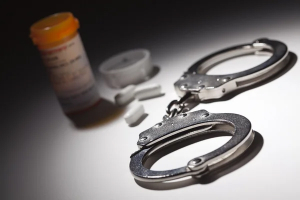 The penalties for drug crimes can be very serious. Prison, or at the very least, jail time, is a real possibility. Fines are also common, but the real penalty comes from the consequences of having a felony conviction on your record. Your right to suffrage and owning a firearm can be extinguished.
Fines and Monetary Penalties
Monetary penalties for drug convictions can range from $1,000 to $50,000 or more.
Incarceration and Probation
Subject to the specific factors in the case, you are looking to spend a year or even up to seven or more years in prison.
Asset Forfeiture
Any assets that the government believes were acquired through criminal activities or were used to commit a crime are subject to asset forfeiture.
Defending Against a Charge of Drug Possession in California
When you are facing charges of a felony drug offense, it can be pretty scary. It doesn't matter if it is your first offense or if you are looking at your third strike under California's three-strike rule. The reality of the consequences you could face and the stress of a trial can cause extreme anxiety. At that point, if you don't have an experienced attorney, you need to get one right away.
At The Law Offices of Frances Prizzia, we work with clients who come to us at all points of their cases, from the arrest to trial to appeal. We'll look at the various defense strategies and find the best approach suited for your case, and then we'll vigorously protect your rights while finding the right approach to defending you in your case.
There are several common defenses that we may employ.
Unlawful Search and Seizure – If police searched your property – a place like your home or vehicle where you have a reasonable expectation of privacy - and they did not have a warrant or probable cause to search, you may have grounds to claim illegal search, and seizure. In some cases, they may have a warrant, but it is not valid. That falls under an illegal search as well.
Lack of Probable Cause – Probably cause means that the officer or officers have a good reason to stop you, apprehend you, and search your property. They must be able to provide detailed, specific facts about their reasons to explain why they suspected criminal activity. Those reasons must be concrete and exact. A "gut feeling" isn't going to stand up in court.
Violations of Miranda Rights – When a person is arrested, the officer is legally required to read them their rights – the right to remain silent and the right to an attorney. It is a violation if these rights are not read to the person when they are arrested.
Other Miranda rights violations include interrogation by the police without reading the individual their Miranda warning. If, at any point after a person is arrested, they are denied access to their attorney, that is another Miranda warning violation.
Entrapment – When a law enforcement officer acts in such a way that a normally law-abiding person is caused to commit a crime, it is entrapment. This is commonly done through harassment or persuasion, but there are other ways as well.
Challenging Lab Results - People run labs, and people make errors. There are many ways that lab results can be challenged, from the collection of the specimen to processing and even the condition of the equipment.
Contact Our Irvine Drug Crimes Lawyer at The Law Offices of Frances Prizzia for a Case Evaluation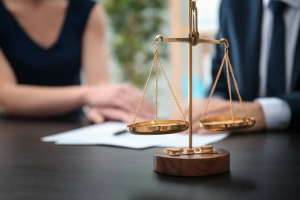 Drug cases are very complex, and let's face it, there's a lot on the line. This is your life, and a drug conviction can change it in an instant. Going before a judge is stressful and not something you should do if you aren't a seasoned attorney. Even just navigating the complicated court system is difficult. The only smart thing to do is hire an attorney to represent you.
The right attorney will stand by you throughout your case and lead you through each step. He will communicate with you regularly and ensure you understand what each point of the process means to you. You want a trustworthy, aggressive, compassionate lawyer who will fight for you and listen to you. You need the attorneys at The Law Offices of Frances Prizzia.
If you have been apprehended for a drug charge, whether you're a first-time offender or you have prior convictions, we can help. Call us and get an experienced drug crime attorney in your corner. Schedule your free case evaluation today, and let's get started. You need a reliable ally in your corner.