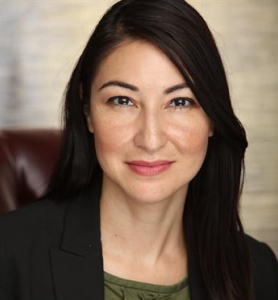 Facing criminal charges can be a stressful, confusing, and frightening experience. In this situation, you need a competent, reliable, and experienced Newport Beach criminal defense attorney. At The Law Offices of Frances Prizzia, we can guide you through this challenging period. We are always ready to assist you and ensure your voice is heard.
Our attorneys in Newport Beach, CA, have the training, compassion, and experience necessary to provide you with the legal representation you deserve. A criminal defense lawyer from our team is ready to listen to your case without judgment or reservation. We will provide you with the strongest possible defense.
Learn more about our services below, and reach out to us to schedule a consultation with our criminal defense law firm.
Why Hire a Newport Beach Criminal Defense Attorney?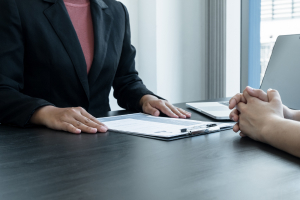 Facing criminal charges in Newport Beach can be a challenging and distressing experience. But you don't have to face it alone, and we are here to help:
In-depth Understanding of the Legal System: Criminal defense attorneys have spent years studying and practicing law. They understand the complexities of legal procedures and use this knowledge to build a strong defense for your case.
Protection of Your Rights: An essential role of a defense attorney is to protect your rights, as laid out in the Constitution. They will ensure that you are treated fairly throughout the legal process and that no legal rights are infringed upon.
Formulating a Strong Defense Strategy: Each case is unique and needs a personalized defense strategy. Experienced attorneys know how to examine all the facts, consider various strategies, and select the most effective one for your situation. You will receive one-on-one care and a plan specific to your circumstances.
Access to Resources: Defense attorneys have access to resources such as private investigators or expert witnesses that can help strengthen your case. They can leverage these resources to gather evidence, challenge the prosecution's case, or validate your defense.
Negotiating Skills: If necessary, your attorney can negotiate with the prosecution for a plea deal. This could result in reduced charges, lighter sentences, or even dismissal of the case in some instances.
Emotional Support and Guidance: Being charged with a crime is emotionally draining. A criminal defense attorney can provide the support and guidance you need during this challenging time. This ensures that you are not alone in navigating the legal maze.
Hiring a criminal defense attorney in Newport Beach is not just about fighting the charges. It's about protecting your rights, your reputation, and your future. You will receive expert legal representation with The Law Offices of Frances Prizzia. We are committed to securing the best possible outcome for your case. If you want the best criminal defense attorney in the region, call us today.
Our Newport Beach Criminal Defense Attorneys Have Experience With Numerous Cases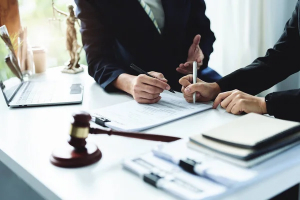 You have the right to defend yourself if you have been accused of a crime. Our seasoned attorneys have successfully defended clients in various criminal cases, each with its unique requirements and challenges.
Drug Crimes
Whether it's drug possession, distribution, or manufacturing, drug-related charges are serious and can carry harsh penalties. Understanding the nuances of California's drug laws is critical to building a robust defense strategy in Orange County.
Driving Under the Influence (DUI)
California has stringent DUI laws, and the penalties can be severe. We've successfully defended numerous DUI cases, helping our clients retain their freedom and driving privileges. With experienced legal representation, you can make sure your rights are protected.
Violent Crimes
Violent crimes such as assault, robbery, and murder are taken very seriously in Newport Beach. The potential consequences are severe and long-lasting. We bring our full experience and expertise to every case, fighting tirelessly for our clients. If you are facing serious criminal charges, reach out to our law office for a consultation.
Restraining Orders
Understanding California's restraining order laws is crucial, whether you need to file a restraining order or defend against one. Our restraining order attorneys can guide you through the process.
Domestic Violence
Domestic violence charges can have profound personal and legal repercussions. We can help you understand and navigate the complexities of California's domestic violence laws. We even handle sex crime cases.
Expungement
We can help you with the expungement procedure if you've had charges dismissed. Or, even if you were convicted, we may be able to expunge your record. This process is guided by the California Penal Code 1203.4. We can handle the expungement of everything from property crimes to grand theft, so give us a call to schedule a consultation.
Criminal Defense Process in Newport Beach: The Steps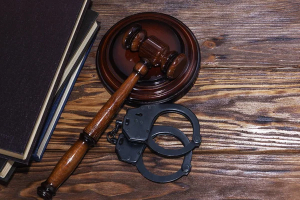 The criminal defense process may appear daunting, but knowing what to expect can help alleviate some anxiety. A few of the steps involved in the criminal defense process in the Newport Beach area include:
Arrest: This is the initial step in the criminal process where you're taken into custody. Here, it's crucial to remember your right to remain silent and the right to an attorney to avoid self-incrimination.
Bail or Bond Hearing: Following the arrest, a judge will determine whether you can be released before trial. An attorney can argue for your release or a reduction in the bail amount, highlighting factors like strong community ties or lack of criminal history.
Arraignment: At this stage, you're formally charged, and you'll enter a plea of guilty, not guilty, or no contest. Your defense attorney can advise you on the best plea based on the evidence and potential defense strategies.
Pretrial Conferences: These are meetings between your defense attorney and the prosecution to discuss the case. They can involve negotiations for a plea deal, discussions about evidence, or scheduling matters.
Trial: If a plea deal isn't reached or if you plead not guilty and maintain that plea, the case proceeds to trial. Your attorney will represent you, presenting evidence and arguments to dispute the prosecution's case.
Verdict: The judge or jury will determine your guilt or innocence based on the evidence presented at trial. If you're found not guilty, you'll be released. A guilty verdict moves the process to the next stage.
Sentencing: If you're found guilty, the judge will determine your punishment during a sentencing hearing. Your attorney can argue for lenient sentencing by highlighting mitigating factors or demonstrating your remorse and willingness to reform.
We know this isn't easy, but we are here for you. The experienced attorneys at The Law Offices of Frances Prizzia will guide you through these stages. Our Newport Beach criminal defense attorney will ensure that you understand your rights and explore all options for your defense.
A conviction can lead to life-altering consequences, but you don't have to face them alone. We have seen people falsely accused before and are ready to listen to your case. Give us a call today. Let us provide you with a strong defense.
What Should You Do After You Have Been Arrested in Newport Beach?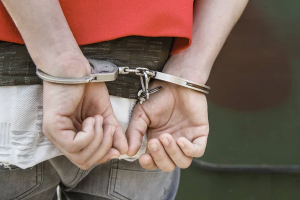 Following an arrest, it's normal to feel scared and confused. But, how you respond in these moments can have significant implications for your case. A few vital steps to take include:
Remain Silent: Anything you say can and will be used against you in court. It's crucial to exercise your right to remain silent to prevent self-incrimination.
Ask for an Attorney: You have the right to an attorney. As soon as possible, make it clear that you want your lawyer present before answering any questions.
Don't Consent to Searches: Law enforcement has limited rights to search your person or property without a warrant or your consent. Stand your ground, and don't agree to any searches without consulting your lawyer.
Be Polite: While standing up for your rights is important, do so respectfully. Being rude or confrontational can escalate the situation unnecessarily.
Remember Details: Your memory of the arrest can help your defense. Remember as many details as possible, like the officers involved, their instructions, and your responses.
Don't Discuss Your Case: Anything you say can be used against you, and that includes discussions with family and friends. Refrain from talking about your case without your attorney present.
After an arrest, you may feel flustered and confused. This is normal, but it's crucial to stay calm, know your rights, and seek immediate legal counsel. Contact us today, and let us help you control the narrative. We will help you position your case for a favorable outcome.
What To Look For In a Newport Beach Defense Attorney?
Choosing a defense attorney is critical, and you should ensure they have the qualifications and traits necessary to advocate effectively for you. A few key attributes to consider include:
Experience: Does the attorney have experience handling cases like yours? An experienced lawyer will understand the nuances of the charges, potential defenses, and local court procedures.
Track Record: Has the attorney been successful in past cases? A proven track record can provide confidence in their ability to represent you effectively.
Knowledgeable: The lawyer should be well-versed in criminal law and stay updated on any changes. They should be able to explain complex legal concepts to you in an understandable manner.
Accessible: Good attorneys make themselves available to answer your questions. We will keep you updated about your case's progress. Look for an attorney who prioritizes communication.
Reputation: Consider the attorney's reputation among clients and peers. Positive reviews or professional recommendations can signal a lawyer's quality.
Dedicated: Your lawyer should demonstrate a commitment to your case. They should be ready to explore all possible defenses and fight for your rights in court.
By focusing on these factors, you can identify a partner who can help you navigate the Newport Beach criminal justice system. When you need a criminal defense lawyer, give our team a call.
Contact The Law Offices of Frances Prizzia in Newport Beach For Expert Legal Representation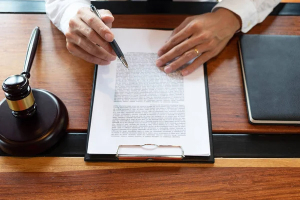 At The Law Offices of Frances Prizzia in Newport Beach, we understand the gravity of your situation. Facing criminal charges can be overwhelming and stressful. It's essential to arm yourself with a team that has the knowledge, experience, and dedication to advocate for your rights and provide robust defense strategies tailored to your specific case.
Our legal experts are ready to defend your rights and reputation. We strive to maintain open lines of communication, ensuring you are kept informed at every step of the process. We aim to provide the guidance and representation necessary to protect your rights and your family. Call us today for a case consultation with our Newport Beach criminal defense attorney. Let us advocate for you during your time of need.
Frequently Asked Questions
How much does a Newport Beach criminal defense attorney cost?
The cost can vary depending on the complexity and severity of your case. We offer a free initial consultation to discuss your situation and provide an estimate.
Why should I hire a criminal defense attorney in Newport Beach?
A criminal defense attorney is crucial in protecting your rights, offering legal advice, and advocating for your best interests throughout your case.
How do I find the right criminal defense attorneys to represent me?
Research, read reviews, and speak directly with the attorney during a consultation. Ensure they have the right experience and approach for your case.
What's the difference between a misdemeanor & a felony?
A misdemeanor is a less serious crime with lesser penalties, such as county jail time. At the same time, a felony is a more serious crime with more severe penalties, which can result in lengthy prison sentences.
Is It Worth it to Hire a Lawyer If I'm Guilty?
Yes. A lawyer can help you navigate the legal process, negotiate pleas, and potentially reduce your sentence in Newport Beach, CA.
What's a Plea Bargain? Should I Accept a Deal?
A plea bargain is a deal offered by the prosecutor to resolve the case without a trial. Whether to accept depends on the specifics of your case.
Bail is a monetary assurance given to the court to ensure that a defendant will return for future court dates. The amount and conditions vary based on the charges and the defendant's history.