Abuse comes in many forms and is the basis for the majority of crimes. The law provides protection to abuse victims and consequences for perpetrators for all types of criminal abuse, but California law has a special section for abuse against intimate partners. These are the state's domestic violence laws.
In Orange County, domestic issues are taken very seriously. The group of crimes and activities classified as domestic violence crimes can carry jail sentences and other penalties, including marks on your permanent record.
Frances Prizzia is a criminal defense attorney who helps clients with orange county domestic violence allegations and charges. She provides domestic violence defense representation and has an impressive track record with many satisfied clients.
But domestic violence is a very complex legal issue that has had a great deal of publicity. This public attention has put it on the radar of prosecuting attorneys, and they can be relentless and aggressive in their pursuit of "justice."
You must read this if you have a domestic violence charge against you.
Experienced Representation From Domestic Violence Attorneys in Orange County, CA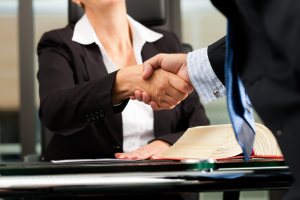 The attorney-client relationship is sacred. There must be complete trust because in order for a criminal defense lawyer to represent their client effectively, that client must put their complete trust in his attorney.
When it comes to domestic violence charges in Orange County, your best choice for a lawyer you can trust is at the Law Office of Frances Prizzia. Attorney Prizzia is an experienced criminal defense attorney who can navigate the complex criminal court system.
Domestic violence can affect many areas of your life, such as child custody, child support, living arrangements, and even where you work. Attorney Prizzia will work tirelessly to get the best possible outcome for your case, whether it's a reduced sentence or getting the case dismissed entirely.
About Domestic Violence in Orange County
The California Penal Code has several laws that address domestic violence crimes. These laws protect victims of actions considered domestic violence, which the state identifies according to certain criteria.
The alleged perpetrator commits a criminal offense against an alleged victim who is within a specific relationship type as specified by the law:
Current spouse;
Former spouse;
Intimate partner;
Cohabitant in a home;
Former cohabitant in a home;
The individual with whom the person has a child;
Family members such as parents or siblings; or
The person the individual is in a dating relationship with.
Quite often, domestic violence and child abuse go hand in hand.
Domestic Violence Cases in California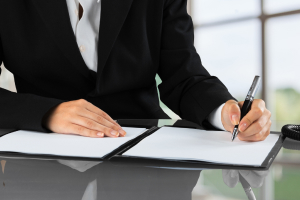 When an alleged perpetrator inflicts corporal injury or some other offense classified as domestic violence against an alleged victim, they may face criminal charges for their actions.
A domestic violence case begins with an arrest. The prosecutor charges the defendant with the domestic violence crime they allegedly committed. This could lead to the defendant having a restraining order against them, they may be unable to see their children, and they could face time in the county jail.
A domestic violence accusation is very serious. Having a lawyer who is experienced in representing individuals accused of domestic violence is essential.
Common Types of Crimes Charged as Domestic Violence in OC
Several sections in the California Penal Code address domestic violence crimes. The Domestic Violence Prevention Act defines abuse as:
Intentionally, willfully, or recklessly causing or attempting to cause harm or bodily injury.
Sexual assault.
Placing an individual in reasonable belief or fear that they will be seriously harmed, endure serious bodily injury, or that someone else will be.
As described in Section 6320, engaging in any behavior includes physical harm, destroying personal property, and making annoying telephone calls to the alleged victim.
There are several very specific domestic abuse crimes as well.
Spousal Abuse (California Penal Code § 273.5)
California Penal Code § 273.5 makes it a crime to harm or injure a spouse, cohabitant, or the parent of your child via physical abuse or any domestic abuse act.
Spousal Battery (California Penal Code § 243)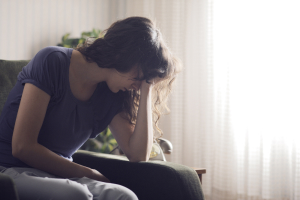 California Penal Code § 243 makes it a crime to inflict physical violence or use force on another person. To be considered battery, the act must meet three criteria:
It must be illegal (i.e., not self-defense);
Willful and with intent; and
Committed against a spouse, ex-spouse, family member, or intimate partner.
Child Abuse (Penal Code 273d)
Child abuse is considered a subset of domestic violence since domestic violence laws encompass all intimate, familial, and household connections.
A minor may submit a domestic violence charge against a parent, grandparent, aunt or uncle, temporary guardian, boyfriend or girlfriend of a parent, or any other household member. Yet, while California takes incidents of child abuse seriously, regular disciplinary actions are not considered domestic violence. A youngster cannot allege abuse when his parents spank or shout at him.
On the other hand, abuse situations can be used as a defense against domestic violence charges. If a parent believes that their spouse or partner poses a serious threat to their kid, then using force to stop the aggressor and protect the child may be justified.
Effects of a Domestic Violence Restraining Order
Often in domestic violence cases, the alleged victim will ask the court for a protective order or restraining order against the alleged perpetrator. Since domestic violence can be handled in criminal or family court, either court order may be issued depending on the court that hears the case. Protective orders are issued in criminal cases, while restraining orders are issued in civil cases such as the Family Court.
A restraining order or protective order filed against you can affect your ability to see your children. You may have to move out of your home, which could severely limit where you can go.
Orange County Domestic Violence Process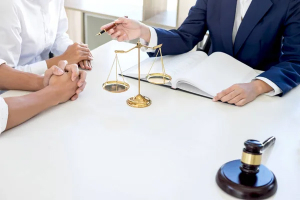 When an alleged domestic violence act or a crime is committed, the police respond and interview the parties involved, as well as any witnesses. If they determine that an act of domestic violence has taken place, they will make an arrest.
The defendant is then placed in the county jail, where they will be arraigned. At that time, the judge will hear the charges against the defendant, who will have an opportunity to plead guilty or not guilty to those charges.
The defendant may be allowed to be released on their own recognizance or bonded out. They may have to remain in jail, depending on the circumstances.
The next step is a trial, where the prosecution will provide evidence against the defendant. The defendant will be able to defend against the charges and present evidence showing their innocence. This is complex and challenging. It is wise to have a seasoned domestic violence lawyer representing you in these cases.
Difference Between Misdemeanor and Felony Domestic Violence in CA
The most serious criminal offense level in California is a felony. They often carry harsh penalties and have lasting consequences for a convicted felon. Misdemeanors are lesser offenses but can be punishable by as much as a year in the county jail.
Many factors go into determining a felony, such as the severity of the crime and if there was a significant loss to the victim, either financially or in bodily harm. Some crimes are called "wobblers" because they can be classified as either felonies or misdemeanors.
Some felonies may be reduced to misdemeanors, so having a good domestic violence attorney is important because they can sometimes help make that happen.
Penalties for Domestic Violence Conviction in Orange County
The penalties for domestic violence can include prison time, fines, and a mandatory domestic violence class. Felony domestic violence crimes carry harsher penalties than misdemeanor domestic violence crimes. Previous convictions of domestic violence and serious or aggravated domestic violence can incur additional or harsher penalties.
Felony domestic violence penalties may include:

Maximum of 4 years in state prison.
Mandatory domestic violence class.

Felony domestic violence with prior DV convictions within the past 7 years:

Maximum of 5 years in state prison.
Maximum fines of $10,000.
Severe bodily injury or death can increase the prison sentence.

Misdemeanor domestic violence penalties may include:

Maximum of 1 year in the county jail.
Maximum fine of $2,000.
Counseling.
Misdemeanor Charge of Domestic Battery
Penal Code 243(E)(1) assigns the penalty for the crime of domestic battery as up to 6 months in the county jail, a fine of no more than $2,000, or both.
Felony Charge of Corporal Injury to a Spouse or Inhabitant
Penal Code 273.5 is a felony that carries the penalty of imprisonment for 2, 3, or 4 years in the state prison, up to 1 year in the county jail, or a fine not to exceed $6,000, or both imprisonment and fine.
Penal Code 273D Misdemeanor or Felony Charge of Child Abuse
Penal Code 273D is a felony that carries 2, 4, or 6 years in the state prison, up to 1 year in the county jail, and a fine of not more than $6,000, or both imprisonment and fine.
Best Defenses Against Domestic Violence Charges in Orange County From a Criminal Defense Attorney
Several defenses can be used to beat a domestic violence charge. Your criminal defense attorney will look at the specifics of your case and build a defense strategy tailored to your charges, the circumstances surrounding the incident, and any evidence you have showing your innocence.
These are some of the most common domestic violence defenses.
False Allegations
Not all allegations of domestic violence are true. Sometimes the alleged victim has something to gain by falsely accusing the defendant. They may seek revenge, or there may be some advantage for them. If you know this is the case for you, you need to tell your attorney and give them the reasons you believe the alleged victim is doing it to you.
Accidental Injuries
Accidents happen. A person can fall, trip, or accidentally bump into you and get hurt. You could be engaged in consensual rough play or sex, and someone could get hurt. It is important to be completely honest with your attorney so that they can effectively defend you.
Acts of Consent
When two adults consent to sex or even rough sex play, which can include sadomasochism (S&M), that is not abuse or domestic violence as long as mutual respect and measures are in place to prevent harm.
Self-Defense
If you are defending yourself against the other party's attempt to inflict physical harm on you intentionally, that is self-defense. Of course, self-defense means using reasonable force, not excessive force.
Isolated Incident
Sometimes tensions rise, passions flare, and an incident that could be construed as domestic violence occurs. But acting out in violence after extreme provocation or something similar in a single act could be considered an isolated incident with extenuating circumstances.
Reach Out to Our Skilled Orange County Domestic Violence Lawyer at the Law Offices of Frances Prizzia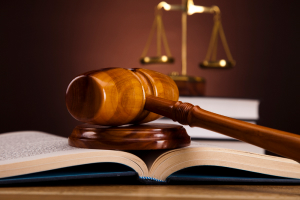 If you are facing domestic violence charges in Orange County, you need an orange county domestic violence attorney who knows how to navigate the complex criminal court system. You need a criminal defense lawyer who understands criminal and family law and can help protect your rights.
You need the legal team at the Law Offices of Frances Prizzia.
Domestic violence is a serious crime that carries very harsh penalties. You need the best possible legal representation to keep your record and name clean. We have experience defending clients facing domestic violence charges and are well-versed in the Orange County, CA, legal system.
Call today for your free consultation. When you come for your appointment, bring all your evidence and documentation. We will review what you have and look at the particulars of your case, then discuss your legal options with you.
From there, we will begin creating a plan for your defense strategy and protecting your rights. We aim to ensure that you have the best possible outcome for your case and are committed to making that happen.
A domestic violence conviction can follow you for the rest of your life and cause serious hardship for you. We want you to have your best chance without dragging around a criminal record with convictions that carry the stigma that domestic violence does.
We're here to help.