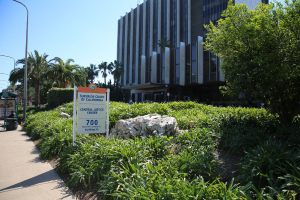 The West Justice Center Courthouse (Orange County Superior Court) handles traffic cases, minor offenses, and criminal offenses. The Orange County District Attorney's office is located on the second floor of the building.
Here's what you need to know.
General Information for West Justice Center Courthouse
The West Justice Center Courthouse in Westminster, California, is more than half a century old. It was built in 1967 and houses 16 courtrooms. The average pedestrian traffic for the courthouse is 2,406 people a day. There is only one entrance to the courthouse, so a significant amount of foot traffic is going in and out of the building.
However, there are several traffic windows located on the exterior of the building. This lowers the volume of people going in and out of the courthouse while offering a more convenient way of accessing information, paying fines, and getting copies of court documents. It is also essential to note that individuals utilizing the exterior windows do not have to go through the security check line.
The Court in Westminster handles all types of criminal cases as well as minor offenses and traffic offenses that occur in several cities:
Costa Mesa;
Huntington Beach;
Fountain Valley;
Stanton;
Garden Grove;
Los Alamitos;
Sunset Beach;
Seal Beach;
Westminster; and
Cypress.
Location and Facilities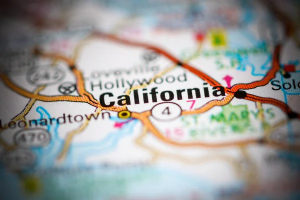 The West Justice Center Courthouse is located in Westminster, CA. If you must go to this courthouse, this information will make your visit easier.
The courthouse is open from 8:00 am until 4:00 pm, Monday through Friday. The court is closed on state and federal holidays.
The courthouse has very strict security protocols with metal detectors. It is advised that individuals bring only what they need so that they don't inadvertently bring prohibited items into the courthouse.
More information may be obtained from the courthouse's website at West Justice Center Courthouse.
Location and Accessibility
The courthouse is located at:
8141 13th StreetWestminster, CA 92683
It is North of the 405 freeway, just off Beach Boulevard.
The phone number is (657) 622-5900
The facility is ADA-compliant and handicap accessible.
Parking Facilities and Public Transportation
Parking for the West Justice Center Westminster is limited immediately near the facility. While that is free parking, a paid parking garage is located next to the courthouse building. There is handicapped parking in both the courthouse and parking lots, but those spaces are limited.
An alternative to parking is to find a space at a nearby Beach Boulevard business, but many have signs that forbid courthouse parking. It is up to your prerogative if you want to take the chance that the sign is not enforced. You may return to find your car is ticketed, towed, or booted.
There is parking for jurors across the street.
Layout of the Courthouse and Its Various Departments
The traffic windows are located outside the building, and there is typically a long line. However, it is better than going through the security check. There are monitors located throughout the building and display the daily calendar constantly. This way, it is easy to locate where your arraignment hearing, pre-trial hearing, DUI case, or other court appearance will be.
The building has courtrooms, offices, judge's chambers, jury assembly rooms, and more.
Rules To Know Before Going to West Justice Center Courthouse
When you plan to go to West Justice Center Courthouse in Westminster, there are a few things that you need to know. This will make your visit much easier and more efficient.
Come at least 15 minutes or earlier before your scheduled court time.
This will let you find a parking space and promptly proceed through the security process. Expect lines, so you may choose to give yourself even more time. Parking might be a challenge unless you are planning to pay to park in the garage.
Once in the building, move to the right of the metal detector and check the monitor to make sure that your case is on schedule.
If, on your court date, you don't have any charges filed on your arraignment, you will need to pick up proof of appearance at the Orange County District Attorney's Office.
Huntington Beach City Prosecutors handle city ordinances in Huntington Beach. Nevertheless, it is still advisable to check in with the District Attorney's Office just to be on the safe side. Then call the City Prosecutors to check in.
Weapons of any kind are prohibited. This includes lighters, pepper spray, and pocket knives.
When going through the security checkpoint, belts and metal items must be removed from your body and placed in a basket. You can then walk through the metal detector.
Do not talk to the inmates who are being brought into the trial court.
Legal Services Offered at the West Justice Center Courthouse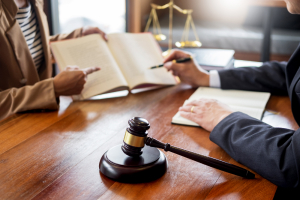 In addition to courtrooms, judges' chambers, and the District Attorney's Office, the courthouse offers several other legal services.
Collections – Pay fines using cash, credit cards, or cash. You can also arrange a payment plan for settling a fine.
Clerk of Court – Many legal issues can be taken care of without ever appearing in court by utilizing the Clerk of Court services.
Types of Cases Heard at the Courthouse
The courthouse hears criminal cases, including infractions, misdemeanors, and felony cases.
Available Legal Services and Resources
Legal services and resources in the West Justice Center Courthouse include:
Victim Witness;
One OC;
Alcohol Liaison;
Victim Impact Panel;
Public Defender's Office;
Probation Office; and
DNA Office.
Process for Filing Legal Documents and Accessing Court Records
Court records can be accessed online using the individual's name or a case number. They can also be requested by mail. Make the check payable to the "Clerk of the Court" and never send cash.
The check must contain the account holder's name preprinted on it. Requests for copies typically take around 7 to 10 business days. Make sure that you include a self-addressed, stamped envelope of the appropriate size to accommodate the requested documents.
To request copies of court records in the clerk's office at the courthouse, visit the office in person and provide the following:
Defendant's name;
Case number;
Date of Birth;
Driver's license number;
Specific documents requested; and
Requestor's contact phone number.
Court Procedures and Etiquette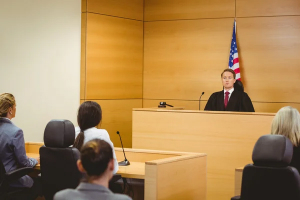 Some of the procedures may seem odd to you if you have never been in a court hearing before. Here's what you need to know.
You must arrive early to ensure you get through security and to your courtroom on time. Arriving late may result in being denied entry or being found in contempt.
When the judge enters, you must stand until he sits down. The bailiff will tell you to "rise" and then also tell you when you can sit.
You are not allowed to move around while court is in session. You have to remain seated at all times.
You are not allowed to talk while court is in session.
Power off your cell phone while you are in the courtroom. You could be fined if your cell phone rings while court is in session.
Limit your movement going in and out of the courtroom. If you have to step out to go to the restroom or for an emergency, that may be acceptable, but repeatedly going in and out could get you put out of the courtroom.
When you are standing before the judge, be respectful. Do not curse or yell. Say "sir or ma'am" as appropriate and be courteous. This person has your future in their hands, and a small act of respect can have a significant and positive impact. Treating them disrespectfully will not be in your best interest.
Contact The Law Offices of Frances Prizzia for a Free Confidential Consultation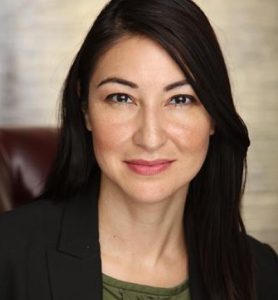 If you have been charged with a crime, you need a seasoned criminal law attorney to handle your case. Call The Law Offices of Frances Prizzia today and schedule your free consultation. We'll review your case and discuss the next steps with you. Then we will fight to protect your rights and ensure that you have the best possible outcome for your case.
Call us first. We're in your corner.